Discussion Starter
·
#1
·
Thought id make a tread for my new beater. It will probably get a 5/5 drop, chrome blazer front and rear bumper, chrome grill, smoked tails, and other small things.
Its a 91' Chevy S10:
5 speed
2.5 4cyl
52,000 kms!
Grey/Black Interior.
Red Exterior.
Other then that its all stock at the moment.
There wont be many updates, as I'm in university 5000kms away. But when ever I get a chance I'll post some pics...
One with the pictures:
First day home: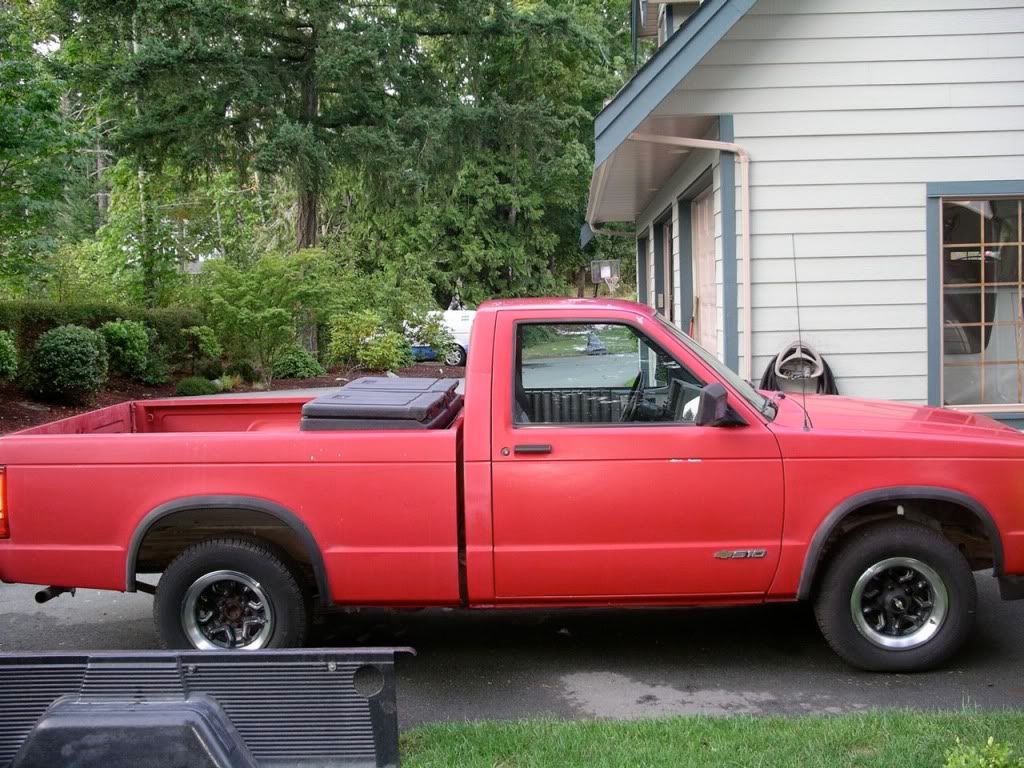 As you can see the paint is pretty ****ed, but I tried some cut polish on the gas door and....
After a week or so I decided to cut polish the whole truck with 'Kleen-flo" and the result was....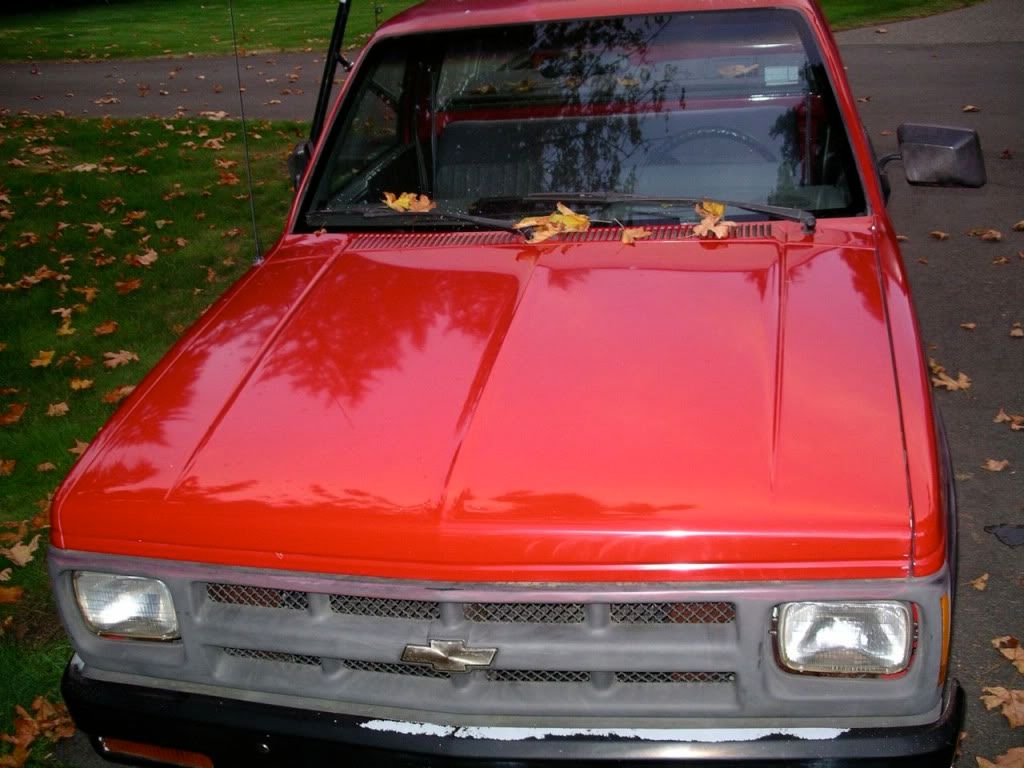 The truck looks 10x better then it did at the beginning. It still needs to be waxed and polished, and that should brighten it up even more.