Discussion Starter
·
#1
·
So, I've had S-10's, Sonoma's and Blazers for years. They're my favorite trucks and I've already got a 2 dr Blazer with a 383, but it's not very street friendly. I've been looking for a couple of years on ebay and craigslist for a deal that I couldn't pass up and finally found one last friday. I came across an ad with an '87 SWB regular cab for $700. It had a 4.3 crate engine and the transmission already installed and the stock 3.73 gears. The guy had a bunch of parts for it and parts from a 2010 S-10 that his son wrecked (that's where the 4.3 originally came from) The engine has 50k on it, supposedly. I started wiring it up and doing a few things to it. Here are pictures of how it arrived.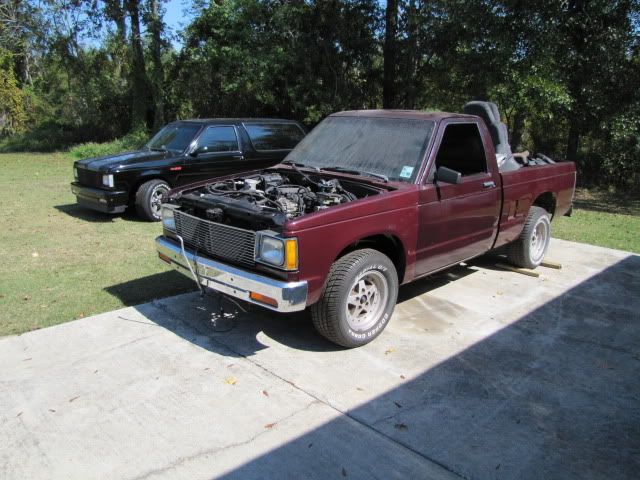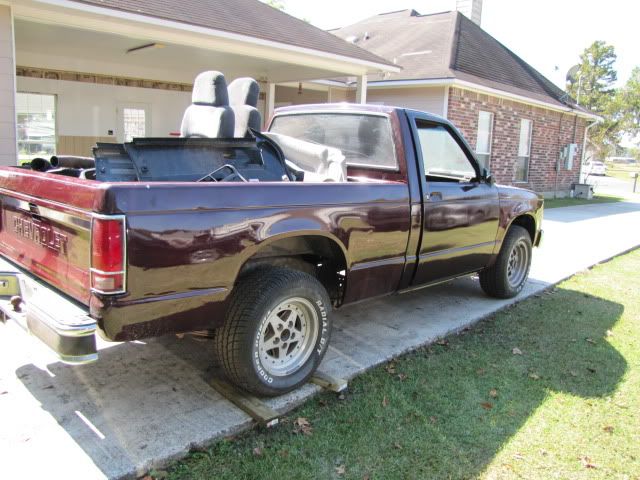 And a bed full of stuff...


First off, I had a 2" cowl hood laying around from a previous project and a set of honeycomb rims that I'd put on it. I also dropped the front about 2" and the rear 3".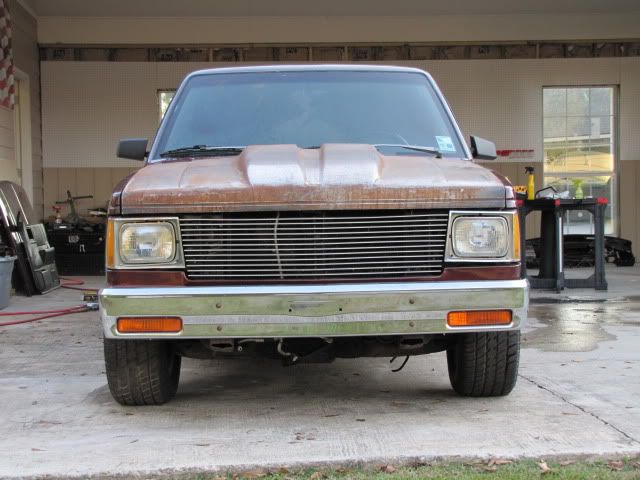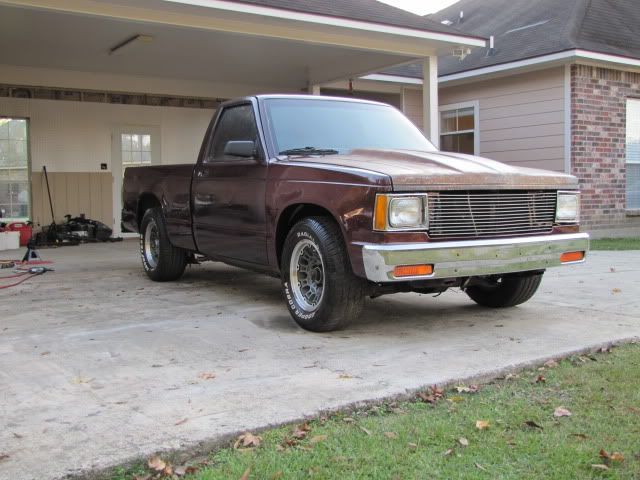 I guess you used two different shades of red when he painted it? The paint doesn't quite match on different panels. He did pull the cab and bed off, sandblast them, and put fresh paint on, but the bodywork is horrible. I'm going to fix the dents and waves and spray it gunmetal with an Eastwood paint system.
I started working on the interior...he'd already bought new black LMC door panels, carpet, had a 2nd gen blazer console, 2nd gen steering wheel, and even 2nd gen seats...


here's the wonderful mess of wires that I get to sort through...


And here's the engine, still not fully wired up and the throttle cable isn't connected. We got the engine to work and the fuel pump functioning, but the fuel lines are busted (probably from when he put the cab back on)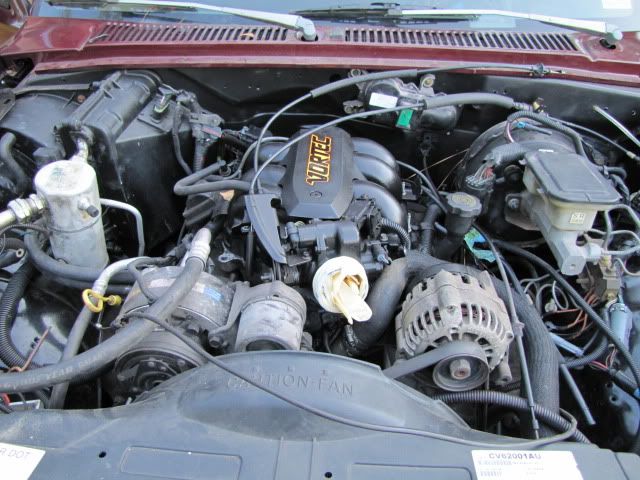 Aside from the gunmetal paint, I plan on putting in a cam, maybe getting some head work, getting some headers, and maybe an electric fan conversion. I don't really want to drop it any lower as it's already a pain in the ass to get my Blazer on a trailer. Any constructive criticism is welcome. Updates soon. I'd like to keep the build under $3k, including what I paid for the truck.