Discussion Starter
·
#1
·
Hello, my name is Andrew and I'm from Ontario Canada. I've been enjoying your forum for a while now and recently decided to sign up. One of my favourite areas is the members projects. After reading about other members projects and enjoying it so much I thought I would contribute some pictures and a look at my never ending project.
This is who I am so you can put a face to the name.
This is my 84 S10 Tahoe. My dad bought it brand new and I grew up riding around in this truck. I learned to drive standard in it and got laid for the first time in it lol. This truck has a lot of sentimental value to me and I love it.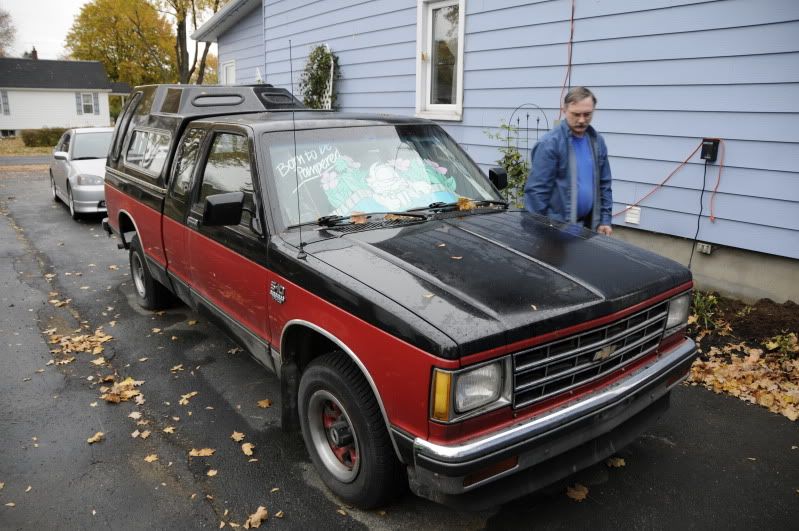 At the start of this project the truck's engine was getting very tired. The winters were brutal. The carb on it was junk and it really needed an overhaul. My dad has been talking about redoing the engine for years and finally Nov 08 I convinced him that we should start working on it. This entire project has been a great learning experience for me. This has been my first time really getting my hands dirty and learning anything and everything to do with engines and what have you. So please bare with me as I'm still quite the amateur when it comes to these things.
I'm going to try and post up pictures of most events. I took quite a few pictures along the way starting back in NOV 08. So here it is. Day 1.
At this point my S10 had been sitting in my grandmas driveway for over a year and had not been driven at all. So when we went to start it the battery was dead.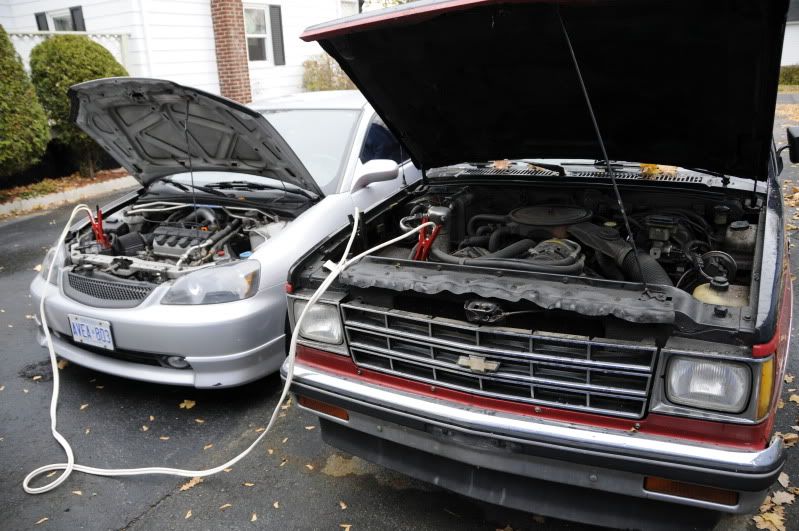 We worked on the truck at one of my dads Child hood friends shops. This was ideal as I live in the city and my driveway is just not suitable for even jacking up the truck. On top of having a lift and a heated garage to work in. My dad, John's childhood friend Sheldon builds engines for a living and has been doing it for over 40 years. So he was just perfect to have around when ever we got into specifics we weren't sure about. This is the truck at the shop.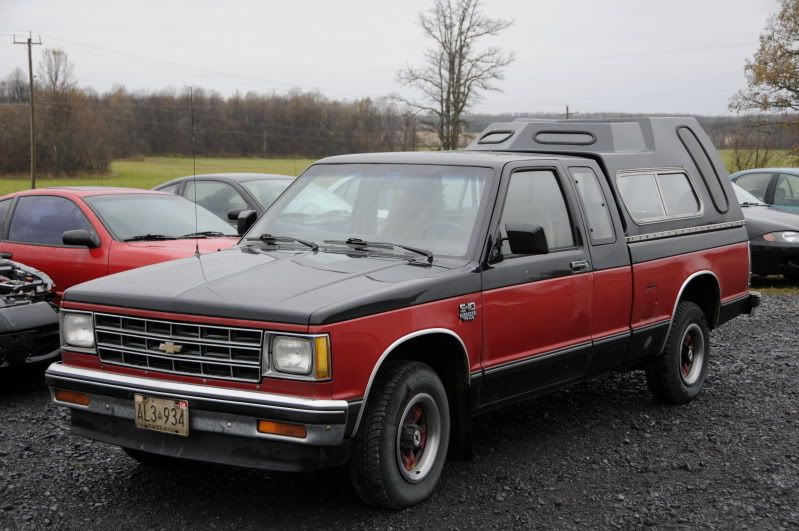 just over 360,000kms original everything. That's roughly 223700 miles.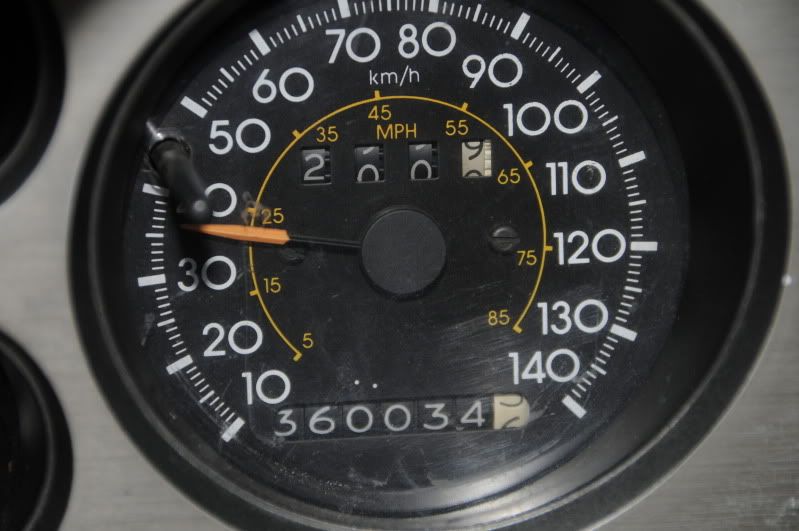 I was sort of oblivious to cost when we started this project so I told my dad I wanted to do something powerful. I said "lets make it 500 hp and 600 ft-lbs of torque." He laughed and just said do you have 15 grand?
So after I learned the cost of these projects and got my mind around it we decided to rebuild the original 6 cylinder. For 2 reasons, drive ability and fuel efficiency. I know I sound like a bit of a pussy saying that. However this truck is my daily driver and I'm a college student so my funds are very limited right now. So drive ability and fuel efficiency are priorities.
So again the plan is to rebuild the original 6 cylinder. It was a 2.8L when we started and it's now a 3.2L. We bored it, stroked it, Cammed it, Honed it, the works and she runs like a champ now. Well if you continue to read you'll see.
The first thing we need was new/old heads. This was the donor car.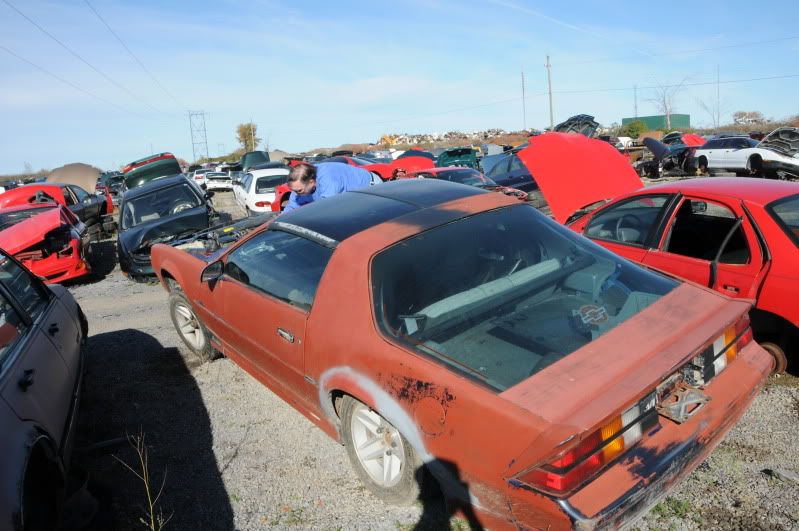 After 2 trips to the junkyard we had the heads.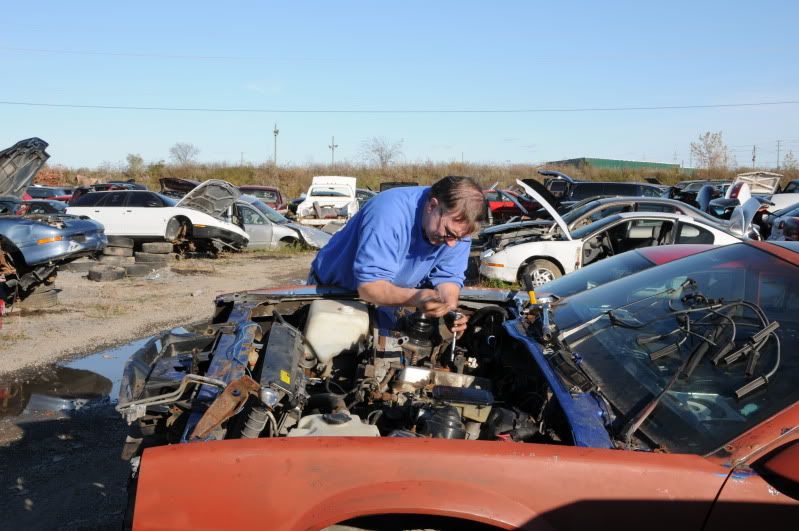 Will post more shortly.