Discussion Starter
•
#1
•
HEY! Well I decided rather then whoring up the site with pictures of my truck progress everytime I do something to it, Id start one of these oober cool project threads.
Little background:
Ive got a 2001 Noma CrewCab 4x4, My father bought it new, he recently discovered that buick has come out with some pretty cool "old man whips". He went to trade in the Noma and they offered him $2,200 For it to put twards a New Buick. I heard that price and just about went down there myself to slap the dude. Long story short, I knew I needed a second vehicle as my avalanche is getting alot of miles put on her, So I stole the Noma for 2,200 buckaroonies.
Goal: Go as low as possible with still being a daily driver and keeping 4x4 completely functional as I live in the foothills of Salt Lake City Utah and haul around two small children, so id like to keep us all as safe as possible while in blizzards.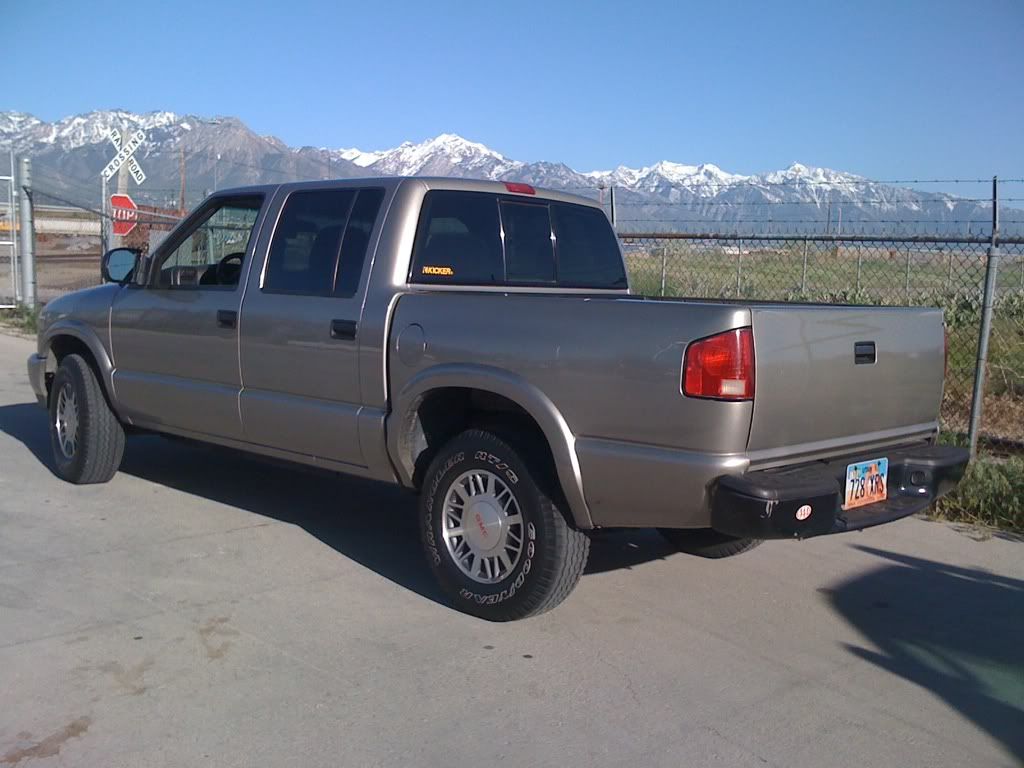 This is how i got her, Except it had a shell on it, which....in my mind is very convenient.... but not worth the embarrisment of having the ugliest truck on the road all because of a shell...