Discussion Starter
·
#1
·
Well, this was given to me for Christmas in 2010. It was basically a shell since the engine/transmission have been removed. It's been sitting at my Grandfather's and I've been trying to get a chance to work on it. Well, I've finally pulled the trigger and trailered it up to my College so I can get it trail worthy for now.
Stock configuration.
318, 727 transmission, NP208 transfer case, 9-1/4" rear end (locked...but I haven't checked to see if factory or aftermarket). Dana 44 front with CAD. 32" tires currently on 15" rims. It was picked up mainly for the parts inside of it as it was used as storage and the owner tried to swap a built 383 into it, but failed with the build and didn't know what he was doing.
This is what it looked like basically when I got it.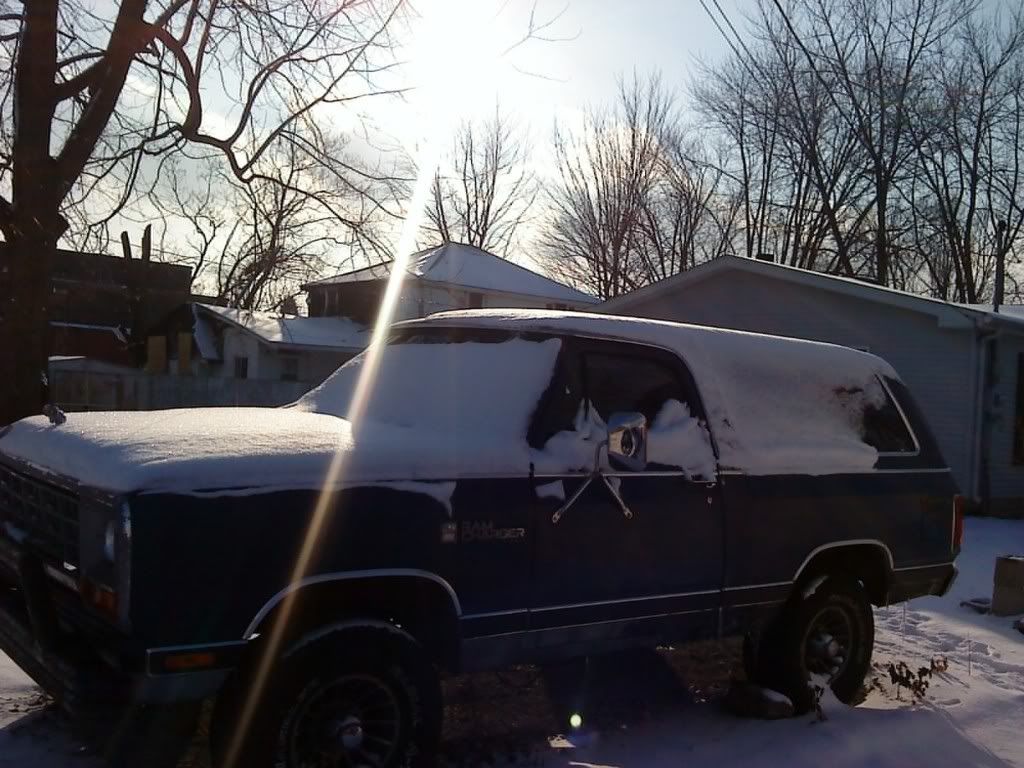 No engine as you can see
I no longer have that front bumper, my cousin wanted it for his older Power wagon and got it. Not too big of a deal for me though since down the road I want a winch and that one wouldn't work for a winch.
So it's been at my Grandfathers.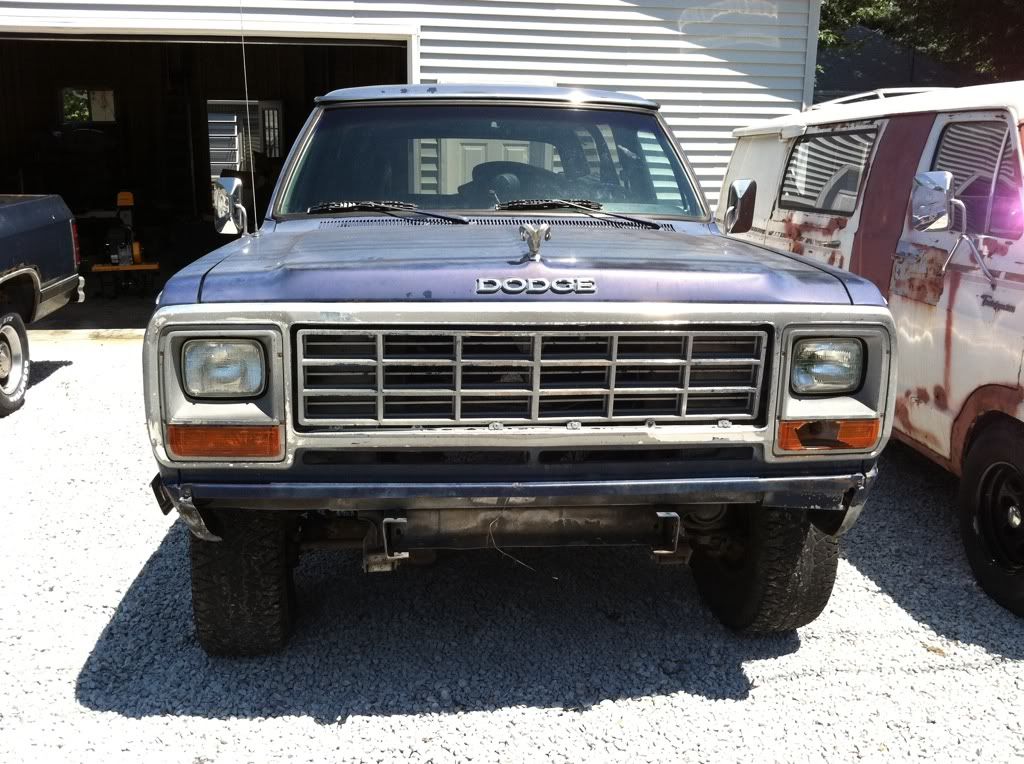 But I decided I wanted to mess with it finally. 250 miles later. I have it at college.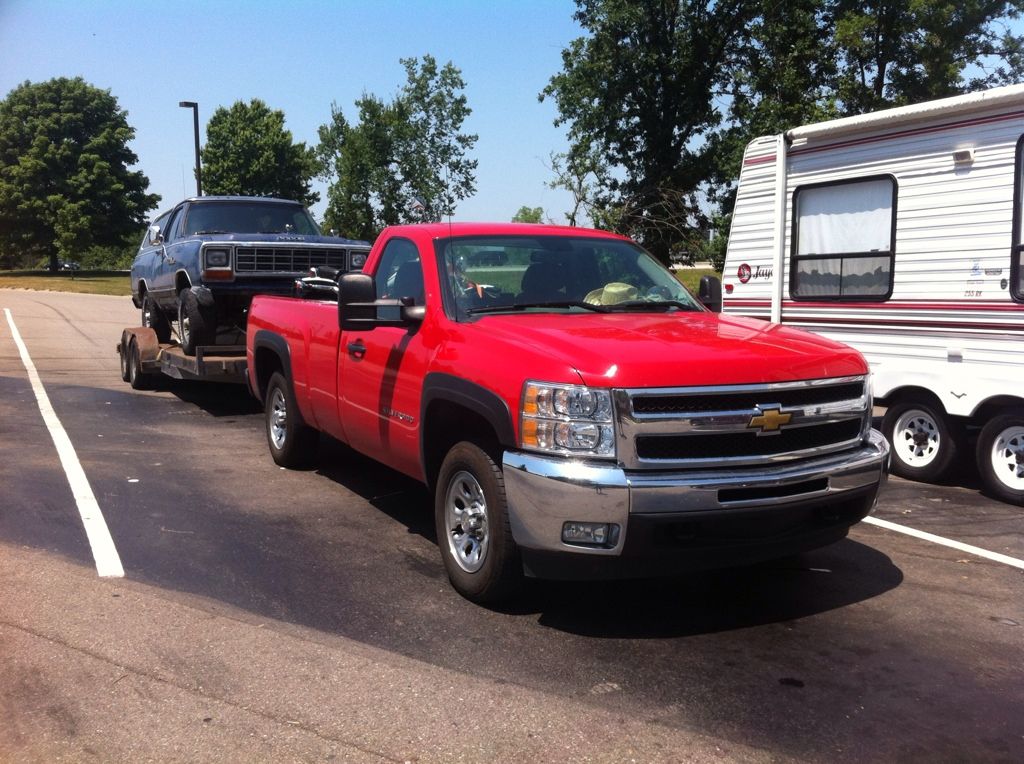 Unloaded at my current residence.
Cleaned out the parts that were in it. Np203, NP208, 727 trans, drive shafts, transmission supports, and a few other items. The air tanks are mine previously that I had thrown in there for transport.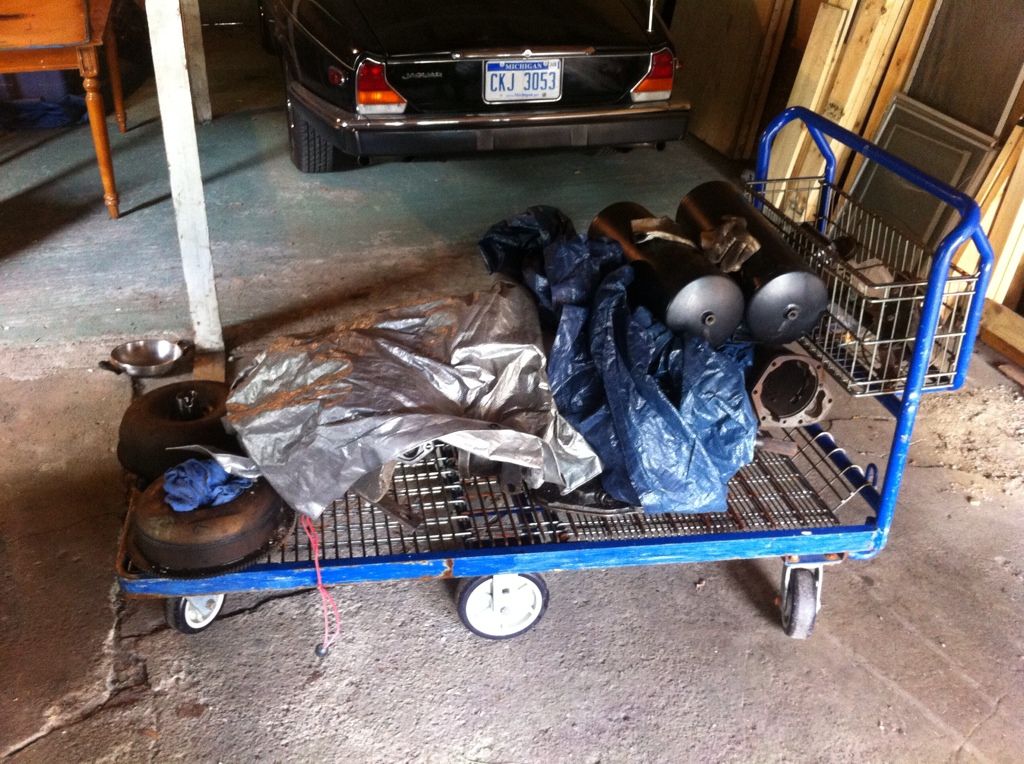 I swapped out the front seats with ones from an 82, so lower back and are red.
I'll swap out the rear seat this weekend for the matching back. Also, someone had installed a roll bar, it's a factory roll bar I believe, but it has been welded together, OEM are only bolted.
Now you're wondering what my plans are....well, I have a parts truck that was also given to me. 1977 D200, so a 3/4 ton dodge with a 400 big Block, 727 auto, NP203 (full time 4x4). It's sitting on 8-lug Dana 60 rear and Dana 44HD front. They are open axles though. The cab was swapped to a newer style 80+ and was never wired up. They probably couldn't figure out the differences in wiring to be honest.
The engine, it could use a little cleaning up, but it runs and was rebuilt not too long before the cab swap. The carb and stuff is sitting in my grandfathers garage. I have everything I need to make it run.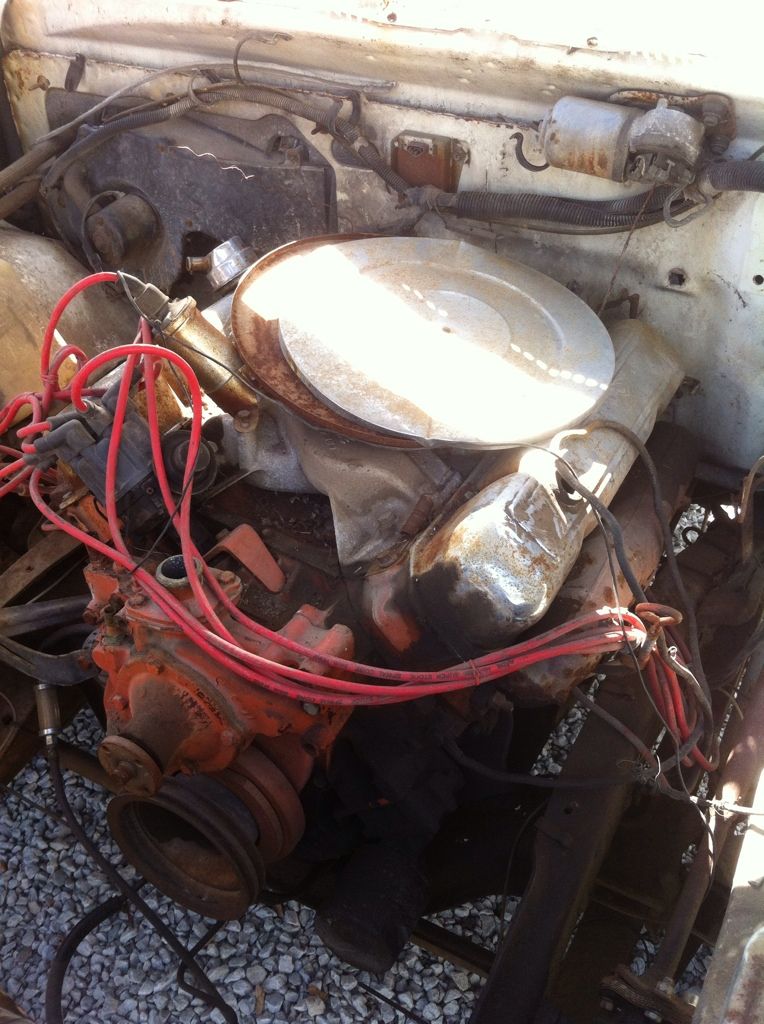 For right now, I need to trailer the parts truck up to Flint as well, which I'll be doing this weekend. First off, I just want to swap the motor into it and get it running, nothing fancy and no money involved hopefully. I have spare parts to sell off and the 77 to scrap once I get everything I need from it. I'm going to keep the axles from it for now, but I may or may not swap them out. I've got a lot of things to factor in, like tires, gearing, lockers, etc......
Currently I do not have any good offroad tires, except a set of 31's that'd be decent, but small for my tastes. Right now it has crappy 32's on 15" rims and I have a set of 16" rims for it as well. The 77 has 16.5" rims, so 8-lug won't help me out either right now unless I get used military tires. But, that's for later on after I get it up and running.
I'll try to keep this updated, but for now, I just want a good offroad toy and have some fun while I'm in college.
Thanks for reading, I know it was long. At least this is already a SFA from factory.