Registered User
Join Date: Feb 2019
Posts: 25
User is:
Carp0331 is offline
Fix roll pan or replace
---
So I just picked up a 01 blazer x and the previous owner notched the roll pan to fit a hitch. I removed the hitch and I'm left with a good 1" seam on both sides. Should I just fiberglass the back side and bondo the front? If I replaced it who sales on identical to this or one that will work. I'm not sure if the dimensions compared to a regular s10. Also where can I find the xtreme end caps as I would like to modify them to fit or get some for the shaved sides. Thanks!
Chopper! Sic balls!
Join Date: Aug 2009
Location: Walkin' the tracks
Posts: 39,226
User is:
Mostizzle is offline
Re: Fix roll pan or replace
---
A couple companies used to offer 3pc roll pan kits for the Xtreme Blazer....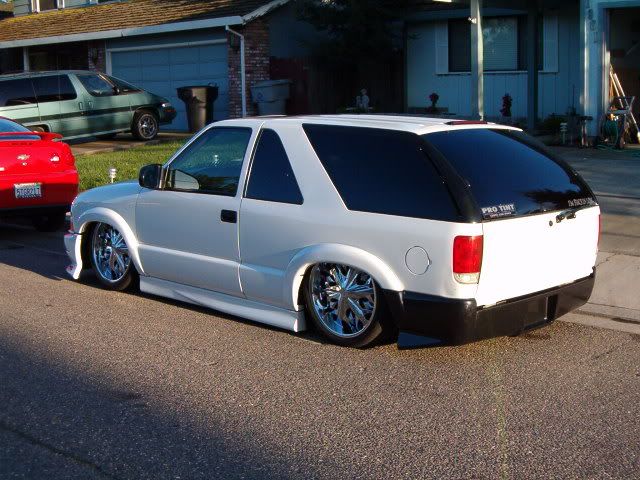 I'm not sure if there's still some out there or not.