Re: Slammed mini 1 ton
---
haha an om617, been personally wondering why more people dont use em. I had one in a 80 300SD, the turbo lag was enough to ruin your underpants trying to join a busy highway from a dead stop, but once you were going it was a locomotive!
Registered User
Join Date: Jun 2008
Location: Frances Ky
Age: 33
Posts: 47
User is:
riverratt is offline
Re: Slammed mini 1 ton
---
thanks everybody, right now I am working on making the old Mercedes run again.
In charge of the big door
Join Date: May 2013
Location: Glen Rock, PA
Age: 36
Posts: 1,508
User is:
tajohns34 is offline
Re: Slammed mini 1 ton
---
I love the dually idea. The Mercedes Diesel looks pretty cool sticking out of the hood.
---
Q: How many people can you fit in one Honda?
A: Well, the Bible said that all 12 disciples were in one Accord.
>-----<My Build thread>-----
<
you gonna leauurn today
Join Date: Feb 2008
Location: nashville TN
Posts: 2,280
User is:
bigpokie is offline
Re: Slammed mini 1 ton
---
Did i miss the link set up ? If not, any pics ?
---
BACK ON THE ROAD - 00 S10 , vicorty red , 2.2 , envoy swap , all shaved except the gate , Bagged , 3 linked , 18's
SOLD - 04 Dodge 1500 QC , 5.7 , bright white , bagged , Z'd , 2-linked , 22's
Quote:
IF GUNS KILL PEOPLE, ALL MINE MUST BE DEFECTIVE !
THE ABOVE POST HAD NOT BEEN SPELL CHECKED
I am not a English major, nor claim to be.
Registered User
Join Date: Jun 2008
Location: Frances Ky
Age: 33
Posts: 47
User is:
riverratt is offline
Re: Slammed mini 1 ton
---
Sorry bout that the link set up is pretty straight forward its a parallel 6 link with a panhard. this pic isn't the best but its the only one I have from before we installed everything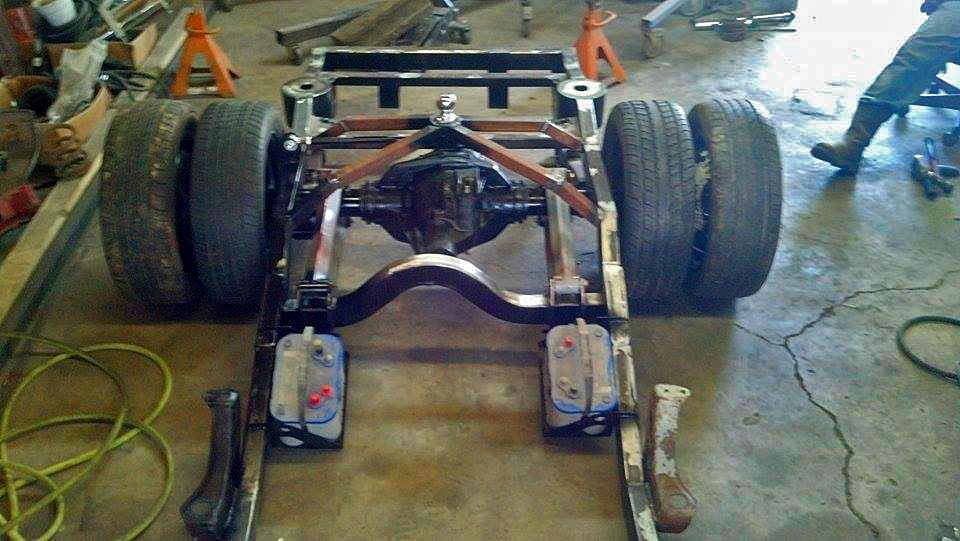 Posting Rules

You may not post new threads

You may not post replies

You may not post attachments

You may not edit your posts

---

HTML code is Off

---