Registered User
Join Date: Mar 2011
Location: Raleigh, NC
Posts: 41
User is:
BackInBlack97/99 is offline
Re: Curing cancer + custom build up
---
Quote:
Great start on this project. Can't wait to see more!
You and me both!
Quote:
I like where this is going. Was it a pita to install the bolt in hinges?
Actually it wasn't that bad.. I went into it thinking it was gonna suck ass drilling out and grinding all those plug welds but I bought a new set of Cobalt steel drill bits and they went through 'em like butter. The part that sucked the most was the cost of the drivers side hinges which were $90/ea
Yes, they're all mine
Join Date: Nov 2002
Location: Tennessee
Age: 29
Posts: 2,996
User is:
pwtr02ss is offline
Re: Curing cancer + custom build up
---
Looks really good so far!
---
Yes he said that...
Quote:
Yes sir like a real man. Real men suck dick. Softies like women.
2008 Avalanche LTZ
- All stock
2002 Camaro SS
- Heads, Cam, Forged Internals, Nitrous, Bla Bla Bla
1996 S-10
- Lowered 5/5, Boyd Billets, Custom Paint, Daily Driver
1974 C-10
- Lowered 5/5, Bonspeed Billets, 08 LSX Swap, Full Frame Off Build
Inferno Fab
Re: Curing cancer + custom build up
---
Damn that hood came out real nice!
Registered User
Join Date: Mar 2011
Location: Raleigh, NC
Posts: 41
User is:
BackInBlack97/99 is offline
Re: Curing cancer + custom build up
---
UPDATES!! I haven't really made any progress on the Blazer, it's just been sitting outside since winter. Covered sometimes, mostly uncovered. It's held up tremendously with no more rust issues and that's with standing puddles on the floor for days/weeks! All of the body work is donezo and just needs to be wet-sanded and sprayed. A couple of weeks ago I pulled my doors back out of hiding and bought a dryer lint brush to get all the way up in the doors around the window where I rewelded the window track so I could remove any burnt paint etc. inside and then I coated the insides of the doors with a rust preventative.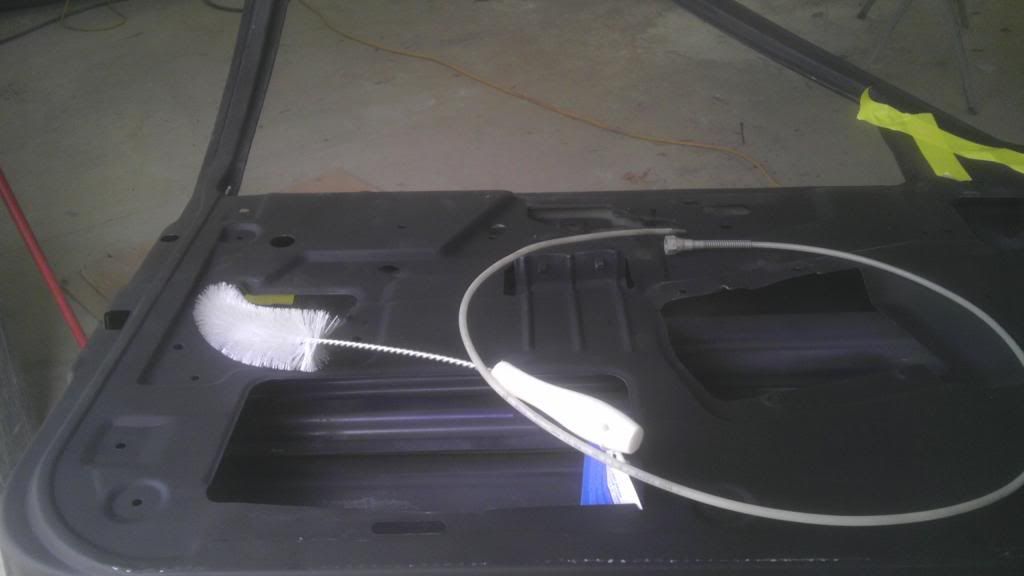 This is the paint tool I used to spray in the door posts...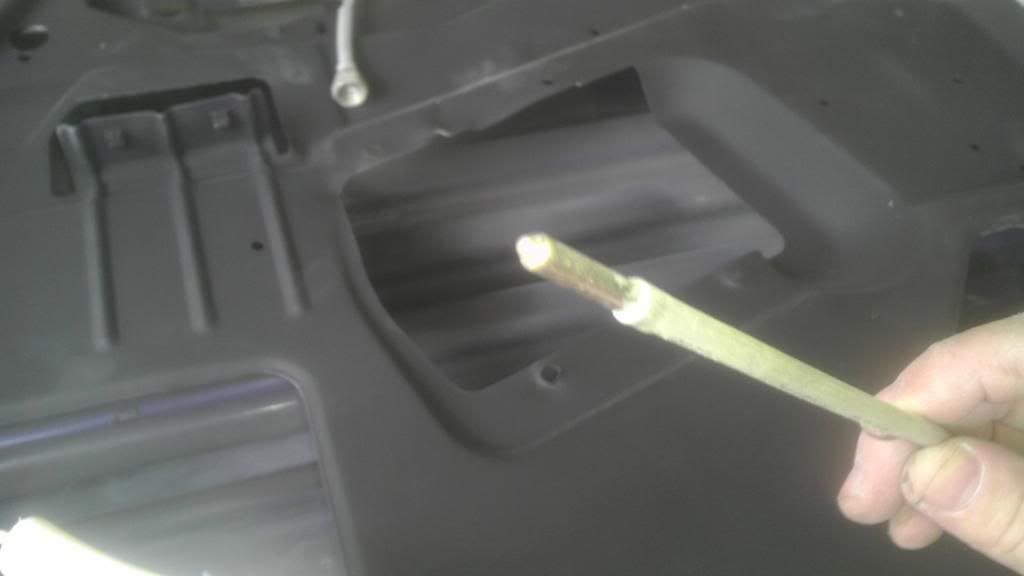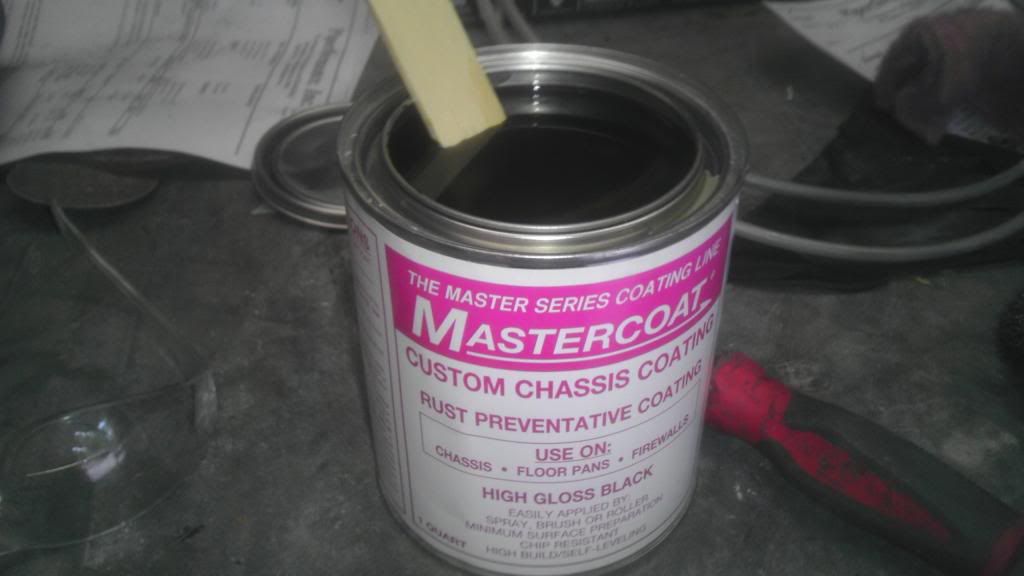 I figured before I spray the truck I'm gonna start tackling the suspension so I don't ruin the paint. AND THIS IS WHERE I WILL NEED HELP FROM ALL OF THE KNOWLEDGEABLE SFA GUYS!! I ordered the James Duff Radius Arm Kit and got it yesterday. The kit looks pretty straight forward as far as HOW to mount it to the frame, the part I lack experience is the geometry and WHERE to locate the brackets on the frame.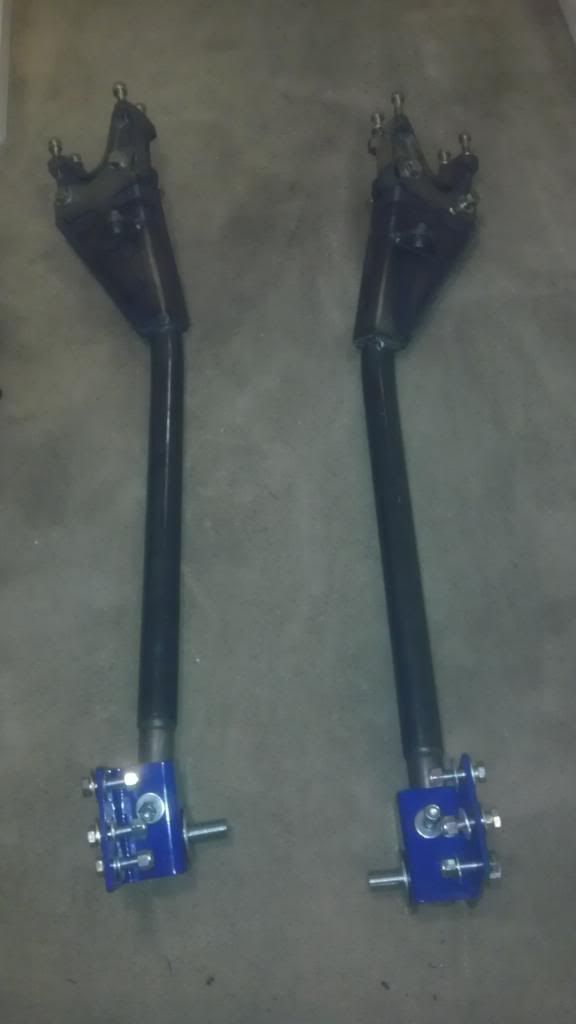 My Somewhat of a Plan:
Use Ballistic Fabs adjustable coil buckets and shock towers
Pro Comp 15x10 wheels with 2.5" backspacing (that brings the tires closer together vs a 4" backspace, right?)
I'll be mocking everything up with some used 35x14.5 Nittos but not sure the size tire I will ultimately use
Move the axle forward a couple? inches
I have no idea where to begin with choosing springs Ballistic says: 5.5" OD spring (TJ Jeep front coils)
Does anyone see any red flags or shit that's not going to work together? Any and all feedback is welcomed!!
Posting Rules

You may not post new threads

You may not post replies

You may not post attachments

You may not edit your posts

---

HTML code is Off

---