Registered User
Join Date: May 2011
Posts: 33
User is:
jarrod27 is offline
Timing a 1994 s10 ss 4.3l
---
I have a 1994 s10 ss 4.3l vin w and the correctly and I need to time it and in the book it says to locate the single tan wire that is conected to the distributor and uplug the connector . Dont unplug the connector from the distributor itself....I have two connectors going to my dizzy and they are for the ignition modual...Am i sopposed to track down a connector somwere else in the bay and unhook it and set the base timing? All of the stickers that were under the hood have been removed by someone so I have nothing to go by. What degrees is it soposed to be at for the base timing? 1 other thing. I do not know were this goes.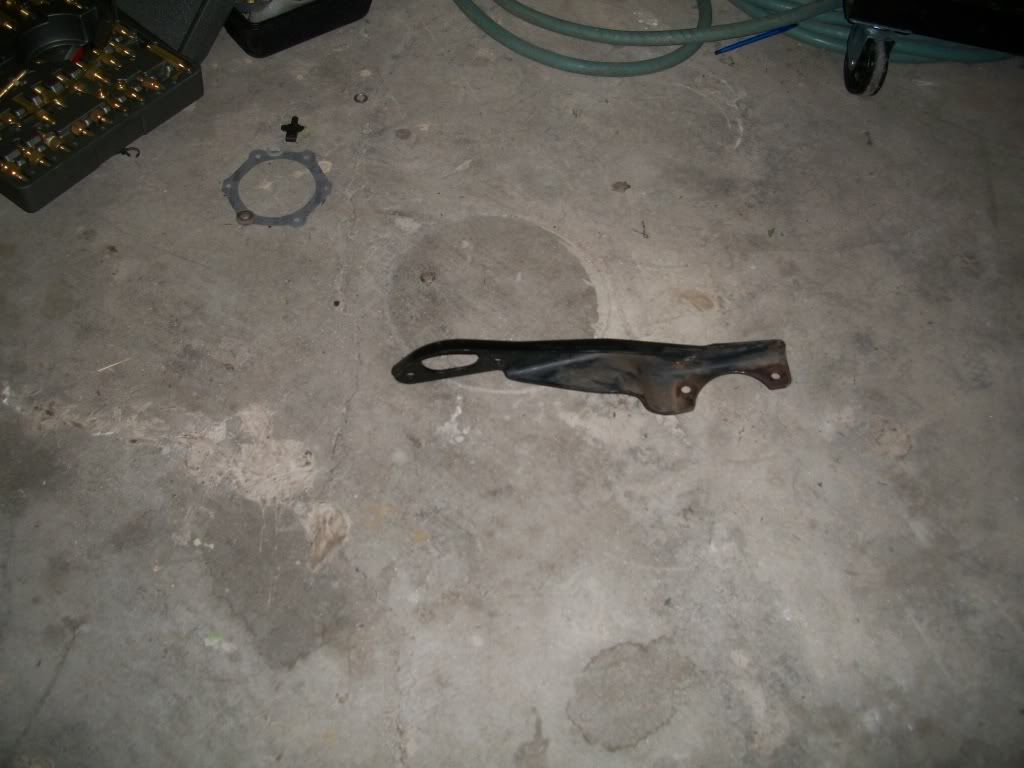 Re: Timing a 1994 s10 ss 4.3l
---
If from what I can see.., i believe It possibly a bracket that bolts to bottom that helps hold up the exhaust. It bolts to trans where tranny mount goes. (bracket first.., then mount. bolts go in toward trans thru all of them.)


As for the grey wire.., it's connector will look like a single O2 connetor plugin.... IF yours has the wiring box on firewall next to dizzy..., it may be hid under the box cover there...

IF not.., On some chevs.., it is buried in the harness at back of dizzy..

IF not.., On some chevs.., it is buried on pass side underneath the glovebox area. It will still be a single wire connector.

You will know it you got right one when you unhook it and whilst the motor is running. The motor will go to running rough at a weird idle. The CEL light will come on..., then it time for using the timing light on motor.

When done.., dont forget to reconnect this plug-in..( LOL..I did it myself tooo many times in my past...lol)

hope this helps..,
L8taz,
Allen
Registered User
Join Date: May 2011
Posts: 33
User is:
jarrod27 is offline
Re: Timing a 1994 s10 ss 4.3l
---
It was under the dash under the glove box behind the computer. The last place I looked.
Posting Rules

You may not post new threads

You may not post replies

You may not post attachments

You may not edit your posts

---

HTML code is Off

---