Mileage:

65000

Exterior Color:

Blue

Interior Color:

Dark Grey

Engine:

6cyl

Transmission:

Automatic

Suspension:

Stock

Tire Size:
Wheel Size:

Views:

1848

Date Posted:

Wed July 21, 2010

Location:


supersize

supersize





So I have finally gave up the idea of bagging the blazer, so I've decided to sell and move on. Plus some extra money for a down payment on a house would be great.

Its a 2004 Blazer, 2 wheel drive, 4 door, auto trans and of course has the 4.3 with 63,xxx miles.

Power locks, windows, power/heated mirrors, overhead with temp/compass, and keyless entry.

A few aftermarket touches are clear turn signals, euro tails, removed emblems, removed roof rack, and 5% tint on rear windowns 35% on the fronts. I have all stock pieces, except the emblems.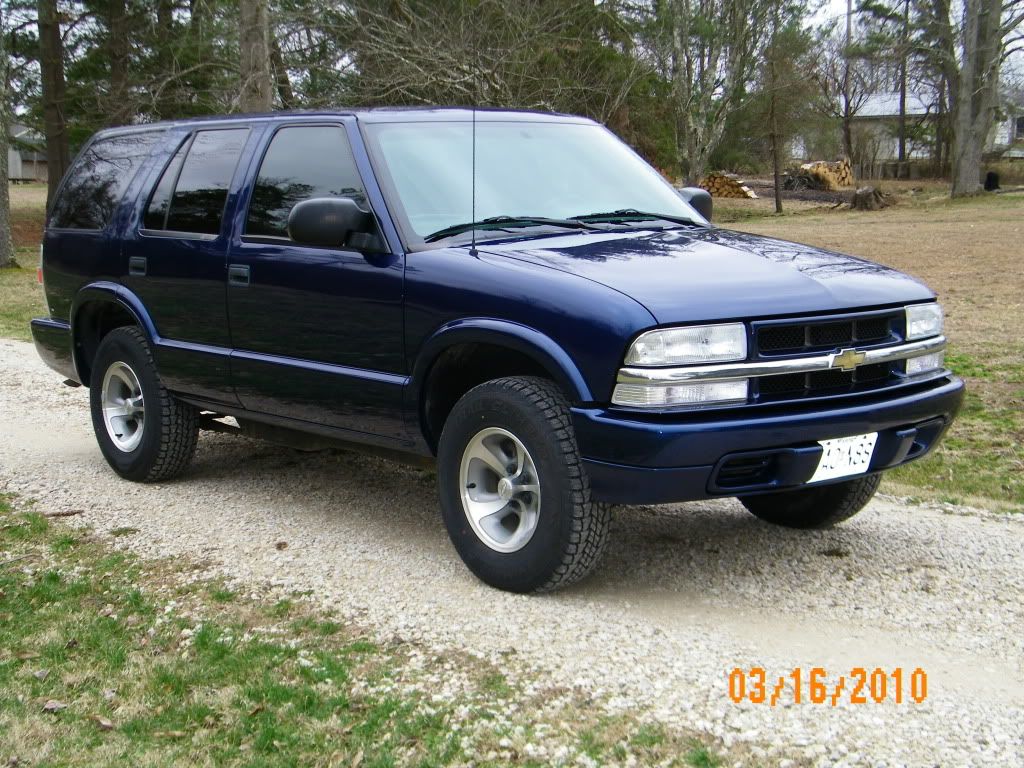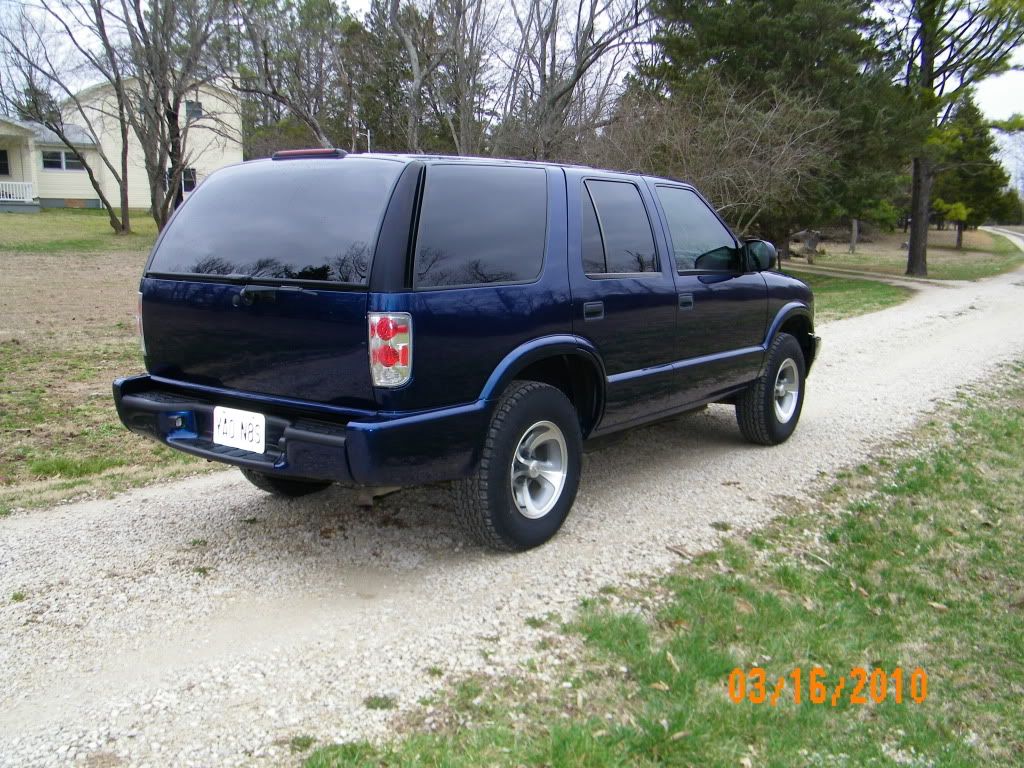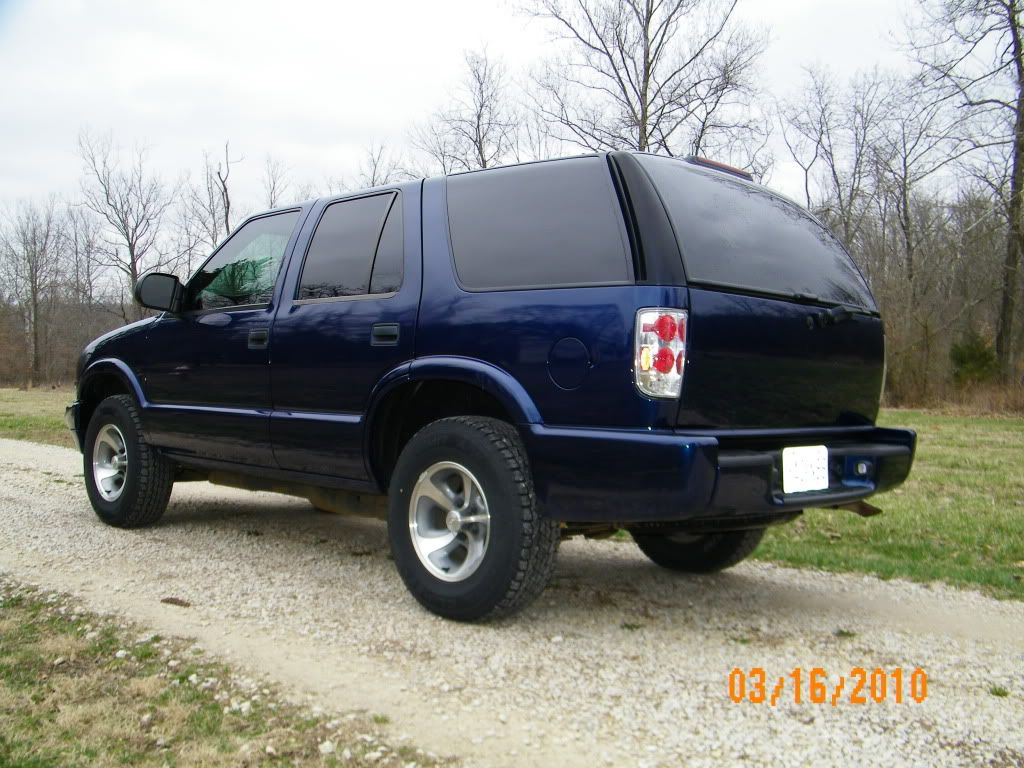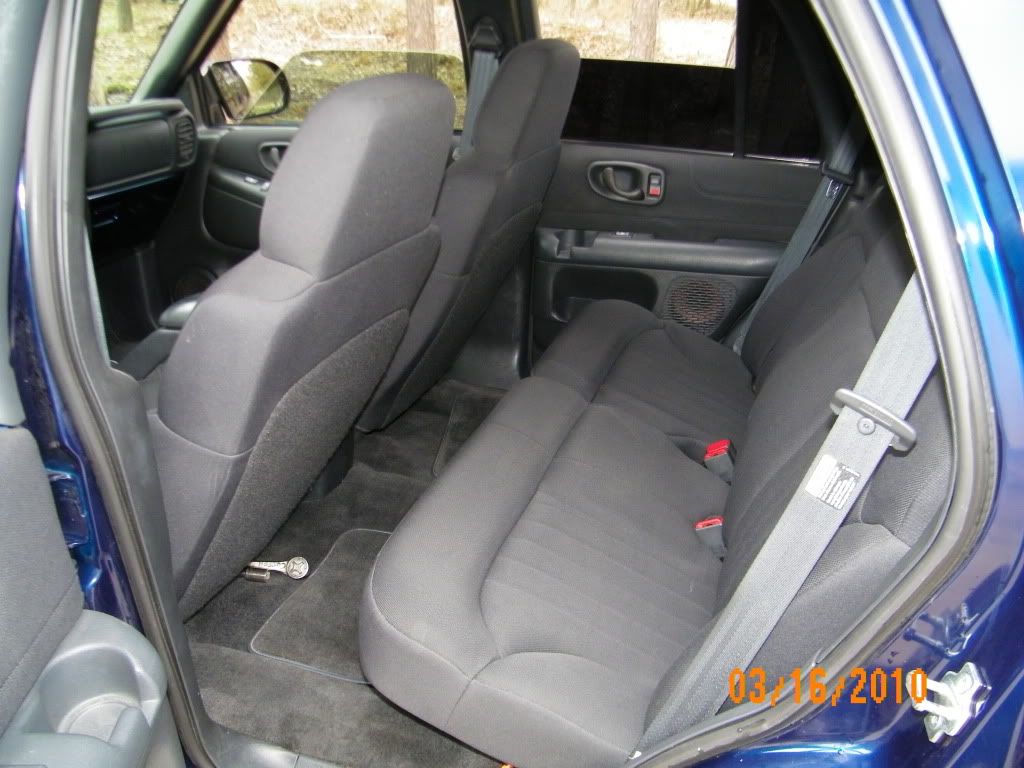 Double din had been removed and replaced with the stock DD headunit. I do have a sub box that I can include if intrested built for (2) 12" subs.

I'm looking to sell for $7500.00, or may trade for a S10/Sonoma. In a trade i'm looking for a 98 with low mileage, 4.3, auto trans, and ex-cab.

For an extra $1000 I can throw in the 22's in the pics above. They have brand new 265/35/22's all around, but the center caps were stolen.

Cell: 573-701-6801
Email: slonlow2000@hotmail.com