Mileage:

4000

Exterior Color:

blue

Interior Color:

black

Engine:

8cyl

Transmission:

6 Speed

Suspension:

Stock

Tire Size:

255-50-16

Wheel Size:

16X8

Views:

1104

Date Posted:

Wed March 3, 2010

Location:








1994 Chevy S-10 regular cab
I bought this truck in January two years ago. It had no motor or trans and my plans were to make it a fun and dependable street truck. I have since put 4,000 miles on it since I have built it. I have taken it to turkey rod run the last two years with no problems. I have a dyno sheet for it and it was dynoed with a 20% load to show horsepower as if I was cruising down the interstate. Add 20% for real horsepower. 336HP@ 5800 and 327TQ at 5100. Add 20% and you get 400hp to the tires. I might have forgot something so give me a call or email me. Lee
13,000 or shoot me an OFFER!!!!
904-504-7987 or SUPERWAKE502@HOTMAIL.COM Located in Jacksonville, FL
ALL PARTS WITH $ WERE NEW WHEN I BUILT IT.
• MOTOR:
2006 6.0L LS iron block motor from a 2500HD truck. Engine had 19,*** miles on it when I received it.
$GM carb intake
$MSD6010 ignition box (includes 2 step rev limiter, nitrous retard and you can control the timing with laptop) I have all software and papers to go with this.

$Comp cam XER281HR Here is the specs and I do have the cam card. I liked this cam because it was good from 2400-7200.

232 595"
234 598" Ground on a 112 LSA

$Crane dual springs that are good for .650"s of lift
$Steel retainers and seats, as well as, all new oil seals on the valves
$Carb is a 750 annular Mighty Demon with a 50cc squirter in the front, re-jetted and tuned with a FAST dual wideband.
$Spectre carb hat and intake tube that runs filter up to core support behind headlight


TRANSMISSION:
2000 T56 from an SS camaro. I have since gone through it within the last 1 thousand miles and put all new bearings, synchronizers, (1st and 2nd are triple cones) and a new 5th and 6th gear.
$Pro 5.0 shifter with 6 speed knob that controls your reverse lockout, roll control and 2nd rpm limiter through two switches. (So you don't have all of them working off the switch at the same time) Roll control and rev limiter off one, reverse lockout off the other.
$Spec stage 3 clutch
Fidanza Aluminum flywheel with replaceable steel insert

REAREND:
8.5 Rear end out of a blazer
Zexel differential
$Driveshaft is custom thick tubing with spicer u-joints

WHEELS AND TIRES:
GM rims 16x8 that are in excellent condition
$Tires are 255-50-16 with LOTS of tread.

SUSPENSION:
$Full ZQ8 suspension package which includes: close ratio steering box, front and rear sway bars, end links, leaf springs, bump stops, all four shocks, and all front steering parts. All bushings are polyurethane as well. THESE PARTS WERE ALL NEW!!
$2'' Drop spindles
$Caltrac traction bars (which are adjustable)
Rear leaf springs are now stock with two leafs removed, (Softer ride and better traction with the Caltracs.)

BRAKES:
$All new rotors, pads and calipers were changed.
Drums and rear shoes were not brand new but still had a lot of shoe left. Have brand new replacement drums and shoes to go with truck.

BODY:
Undercarriage and engine bay has been painted with some type of thick tough paint. (done by previous owner)
I believe the truck has original paint. There are no major dents but just the typical ding or scratch that has occurred over time. The hood will need to be changed because it flew off while going down the road. (Not my fault) It is on the truck and works fine just isn't that appealing.
Rear bumper has been sanded and repainted
I have a whole extra front clip with the newer front end to go with vehicle. Includes: core support, headlights, grille, blinkers headlight buckets and everything else needed to make it work (I found a truck with this front end and I basically took the whole core support forward so that I would have everything)
Also have extra bumper to go with the newer front clip.

INTERIOR:
The whole inside has been completely covered in dynomat. The roof, floor, door panels and back wall are all covered.
Two black leather bucket seats (Driver seat is completely powered)
Center console to match seats
Shifter goes through the rear cup holder.

GAUGES: all electric Autometer gauges
$In dash panel are MPH, RPM, water temp, oil pressure, oil temp, fuel gauge and voltmeter.
$In A-pillar are fuel pressure and nitrous pressure (there has never been nitrous in the truck, it is just a gauge that came with it)

FUEL:
$Aeromotive fuel pump
$Aeromotive bypass regulator (3 ports out, 1 in and 1 return) also is boost referenced and can be used with carb or efi.
It is a return style fuel system
12 gallon Harwood fuel cell mounted in bed
$All braided #8 stainless line from engine to cell
$Fuel filter is big canister style with fram element filter

MISCELLANEOUS:
It has an ac compressor that is on the engine with a belt. I have all custom lines to plumb them up to the compressor. I am lacking one fitting and then having them crimped. Then it is ready for Freon. Also has a new dryer to go with it. The ac system is the only real thing thing that needs to be finished.
$ Dakota digital fan controller
$ Griffin radiator dual core 400$ radiator and this truck has never thought about overheating in the summer. Traffic or idling for a while has never affected it.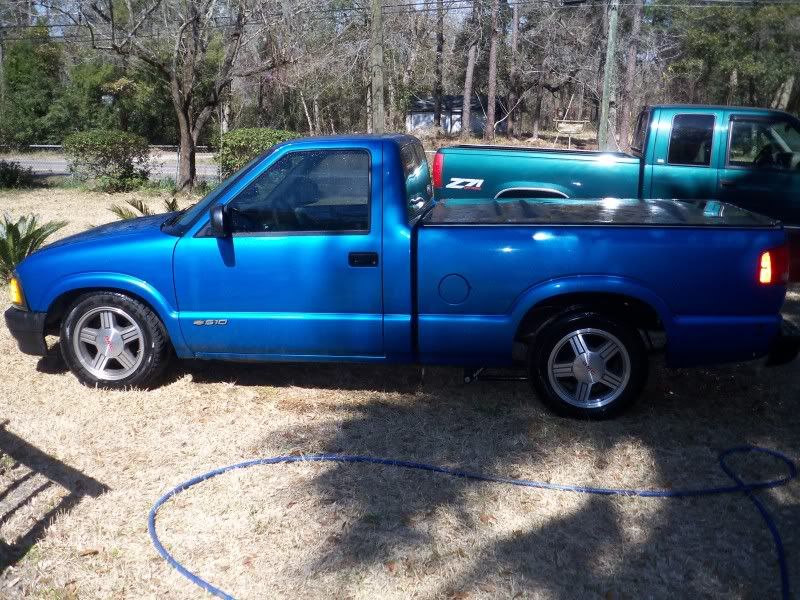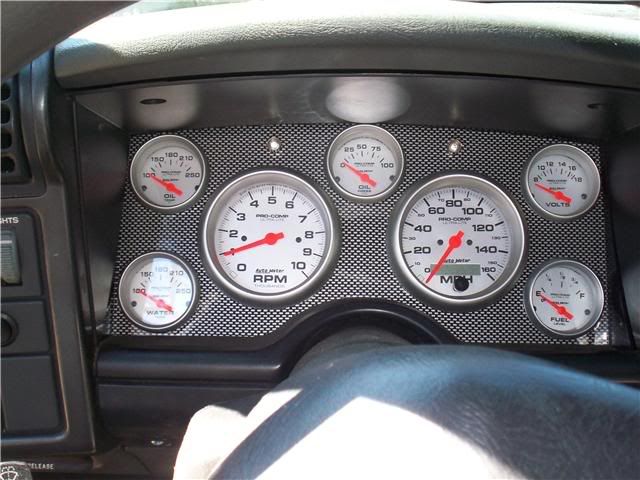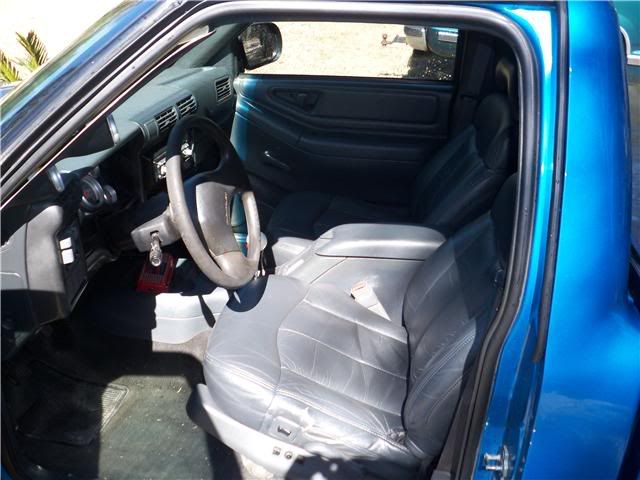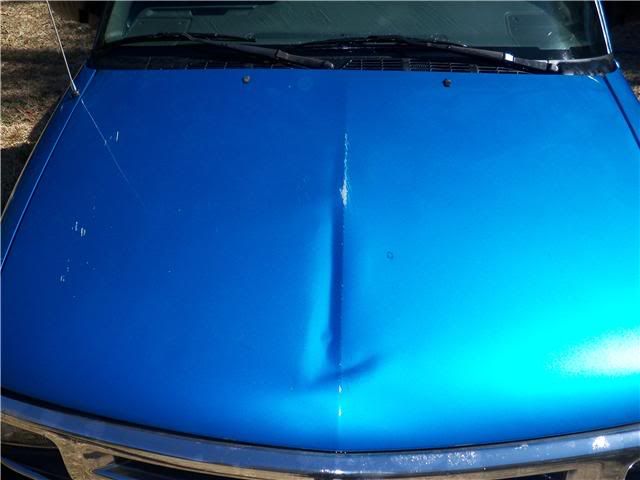 Author
SUPERWAKE502
Registered User

Registered: January 2008
Posts: 8

Comment Date: Tue March 9, 2010


T T T

SUPERWAKE502
Registered User

Registered: January 2008
Posts: 8

Comment Date: Wed March 17, 2010


PRICE REDUCED TO 12,000 OBO I am also trying to get the AC fixed as well. Shoot me an offer guys, you won't hurt my feelings.

SUPERWAKE502
Registered User

Registered: January 2008
Posts: 8

Comment Date: Sun March 21, 2010


To the top

SUPERWAKE502
Registered User

Registered: January 2008
Posts: 8

Comment Date: Mon August 16, 2010


UPDATE 9,000 OBO 8-16-10